TomoTherapy
Accurate, Effective, Customised.
TomoTherapy. The only radiotherapeutic assembly with a built-in CT scanner to treat the entire spectrum of patients that undergo radiotherapy.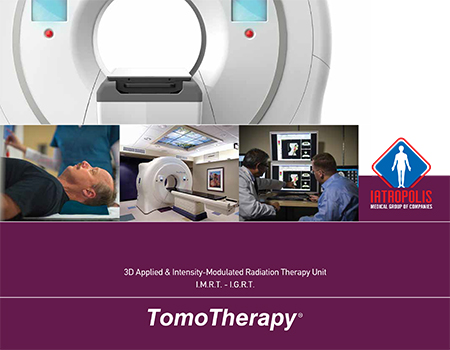 It offers highly accurate 3D dose distribution with a single 360-degree rotation of the linear accelerator, in a very short period of time (10-15 minutes), while protecting healthy tissue adjacent to the lesion through a patient-friendly treatment process.
It looks like a spacious CT scanner, while its reliability and ease of handling allow it to simplify even the most complex cases.